Board of Directors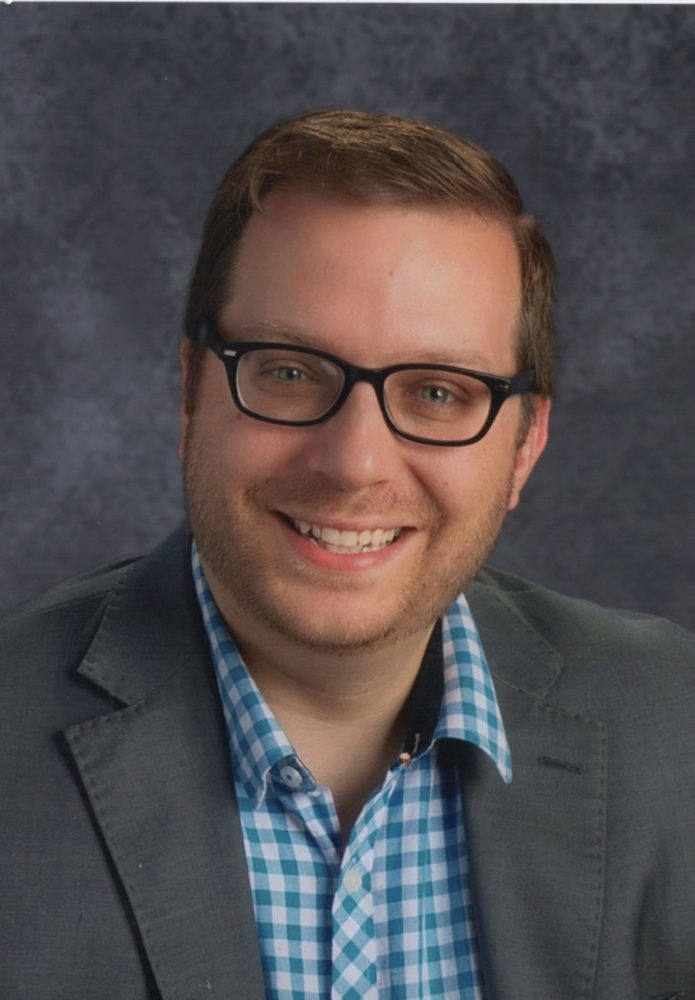 I love camp, and believe God uses it as powerful, positive, and life-changing force in the lives of kids and families.  Camp has always been a part of my life, and many of my earliest and fondest childhood memories are of time spent at Grandma & Grandpa Schlabach's trailer at Stayner Camp.  I enjoyed many weeks of Family Camp at Stayner, and attended Trail of the Pines and Mishewah as a camper.  I've filled a variety of roles at our camps over the years, including Counsellor, Program Staff, Worship Leader, Videographer, Kids Camp Speaker, Social Media Manager, and now Board Member.  I continue to be involved each summer at Sr. Teen, and in the past few years have enjoyed returning to work as a counsellor and a mentor to the counsellors at Scamps & Champs and Jr. Teen.
While attending Rocky Mountain College in Calgary, I was able to connect and work with with several camps in midwestern Canada, including Manitou Lake Bible Camp in Saskatchewan.  I spent seven summers on staff at MLBC, mainly in a leadership role as Worship Director and Care Leader (which involved overseeing and mentoring the staff).  While living out west, I also began working in my current field as an educator, hired largely based on my camp experience.  Youth Ministry has long been my passion, and I have been involved in various ways since I was a teen myself.  I was a part of the '07-'08 YouthBuilder Team and volunteered for many years at Pitch & Praise and JR Pitch.
When I'm not at camp, I work at Rockway Mennonite Collegiate as an Educational Assistant and Teacher, attend Pathway Community Church, and am heavily involved in the music and theatre arts community in Waterloo Region.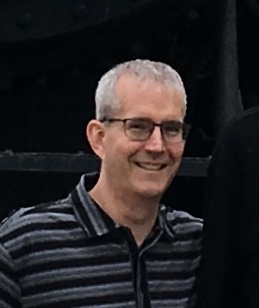 I love camp!  I love the sense of fellowship and community that exists there. No matter what the storms are in my life when I am walking among the trees, I can find God's peace and calm.
I first experienced camp as a teenage counsellor at OPC. It was such an awesome spiritual and personal growing experience, that I begged to return the following summer.  Camp is like that…you go once and have a fabulous experience, the next thing you know – you're a "camper".  If you've been to Stayner or Mishewah, I hope you know what I mean.
Our family has been involved at Stayner Camp for 9 years. We first came just for a weekend – it was the beginning of many more visits. We graduated up to having a seasonal site, and in Sept 2017 we were fortunate to upgrade to owning one of the private cottages on the grounds.  We greatly appreciate the growth and learning our kids have experienced through volunteering with Heroes on the Move, family camp kids programs, and serving as summer staff.
I graduated from the University of Waterloo over 20 years ago with a degree in Civil Engineering. I have experience in the environmental field, waste management, contract administration, and facilities management.  I enjoy problem-solving, looking at options, and finding solutions.  New ideas and technology excite me and need to be brought forward to continue to engage today's youth, adults, and families.  I attend Creekside Church – Kitchener campus, where I am a small group leader, and our family regularly serves at the Ray of Hope Community Centre.
Secretary
Esther started attending Stayner Camp as a child with her family and continued on through her teen years, and attended Pitch and Praise when it was held at Stayner.  Esther also met her husband, Roger, at Stayner.  She attended family camp every year with her family while her children were growing up, and has been a seasonal camper at Stayner for over 10 years.
Esther enjoys volunteering and supporting many camp functions, including the community barbecues, corn roast, helping to organize the café, and spring cleanup.  She loves the camping experience and all that it offers in building memories and creating lasting relationships and has a sincere passion to be part of growing the camp, building community and using the unique camping encounter to reach others.
Esther has worked for 30 years in healthcare, specifically in hospital finance, holding positions of Financial Analyst, Manager, and Business Consultant.  She currently works full time as Sr. Accountant at Cambridge Memorial Hospital, specializing in revenue management, funding and healthcare reporting.  Esther and her husband attend and are members of Bethany Evangelical Missionary Church in Kitchener, where she has been a member of the Finance Team for over 10 years.
Board Vice-Chair
Eva comes from Northern Ireland, where she gave her heart to the Lord at the age of six at a beach mission camp in Newcastle, Northern Ireland. She came to Canada In 1991 with her husband, three young children and aging parents, settling in the Stratford area in 1994.  She is now a Nana to seven amazing grandchildren.
Eva has been part of Elgin Missionary Church for many years and volunteered as a Worship Coordinator/Worship Leader for six years before accepting a full time position as Administrator.  After pursuing certification she now serves as Executive Pastor and Pastor of Children's Ministries at Elgin Missionary Church.
Eva and her husband Ivan enjoy spending their free time at their trailer at Stayner Camp, and desire to form a legacy for their children and grandchildren through participation in the events and programs offered.  Eva is passionate about living for Jesus and helping people become devoted followers of Jesus Christ by serving God and people in every way she can.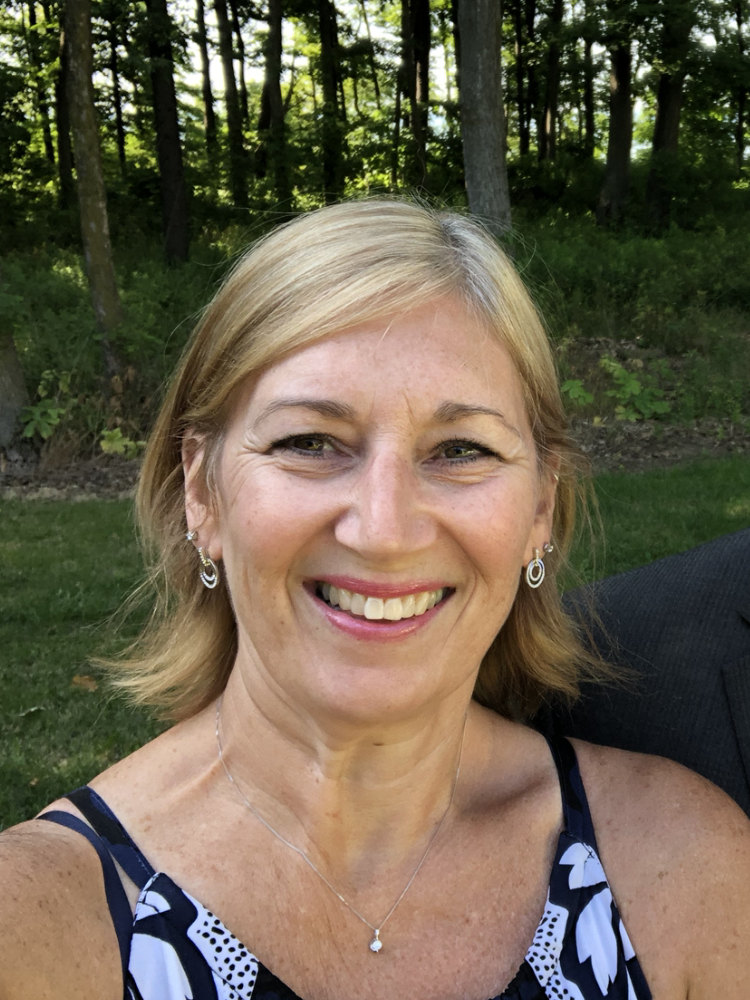 I grew up in the Vineland Missionary Church and was exposed to camp at a young age.  I am married to Mike, one of our EMCC Pastors, and we have four grown children who are now all married, and eleven grandchildren.   I am a nurse and work full time in the St. Catharines emergency department.  I love adventure, travel, cycling, hiking and spending time outdoors.
Camp has been a part of my life for as far back as I can remember.  My first introduction to camp was as a young girl, when my dad was counsellor at Trail of the Pines and my family got to come along for the week.  Since then my love for camping has only grown.   I spent many summers with a friend at Stayner family camp, enjoyed girls camp and then teen camp at Mishewah back when we still had tabins.  I have participated in Pitch n' Praise as both a youth and a youth leader.  Early on in our pastoral ministry we began going to Camp Mishewah Family Camp.  Our kids grew up each summer at family camp and are now enjoying bringing their children to camp.
I love camp and see it as a vital ministry to children, youth and adults.  It is a great way to enjoy His beautiful creation while introducing unbelievers to Christ and helping those that already have a relationship with Him grow in their faith journey.  And what better place to do that than at Stayner Camp and Camp Mishewah!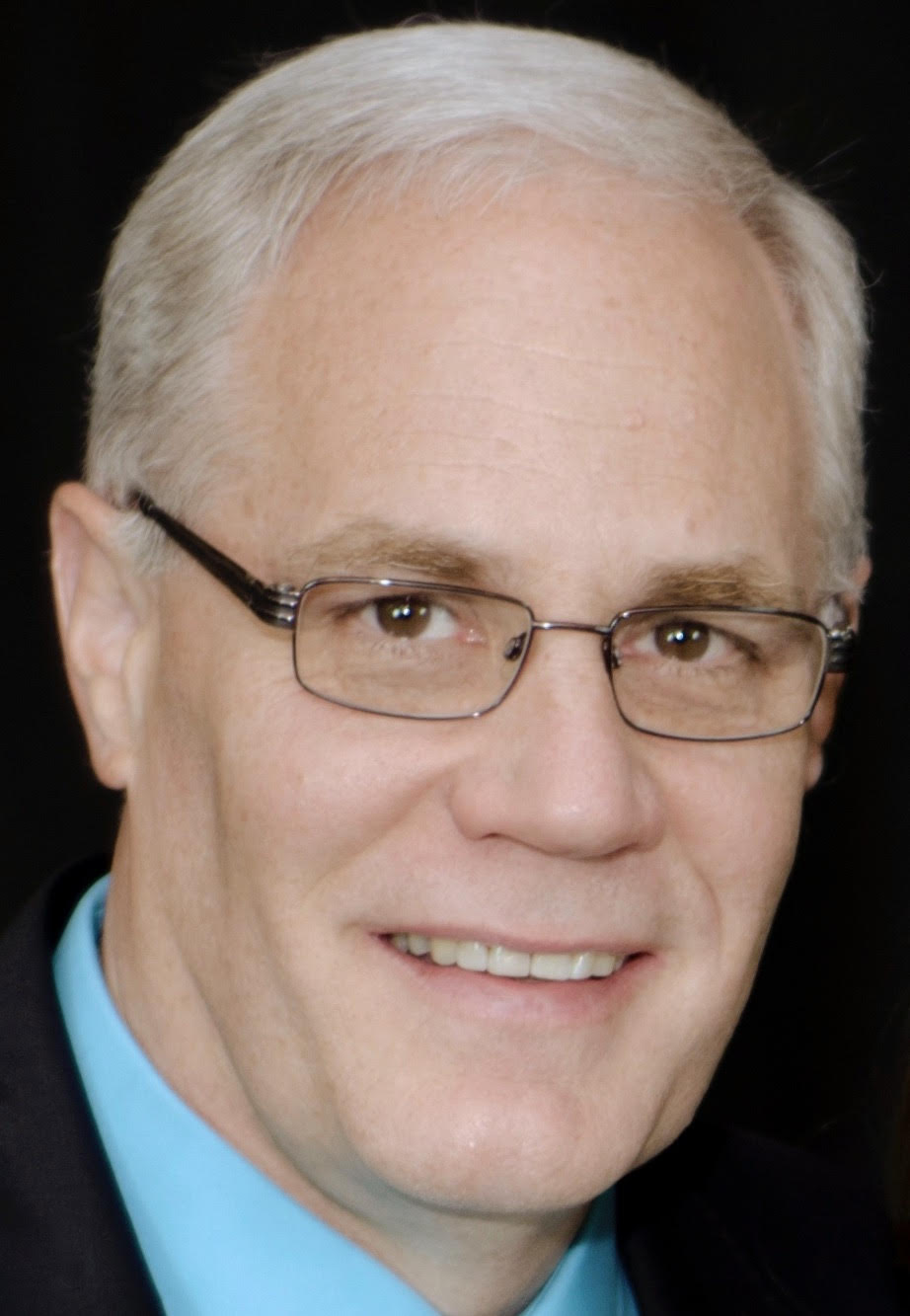 I was born into a Christian home and accepted Christ at the age of 11. I have been attending ECM/EMCC camps since I was 8 years old.
Shortly after my wife Elaine and I were married we began attending Banfield church in Toronto, where we attended  for approximately 7 years.  In 1989 we moved to Kitchener, and we have been attending Bethany EMC ever since. I have served in various ways including teaching, administrative board, deacons team and sound system tech. I have served as an ECM board member for 3 terms in the past and I'm currently serving my second consecutive term beginning in 2020.
We have had a seasonal trailer site at Stayner since 2003 and we love it. The sense of community within the camp is incredible and our "camp friends" are truly our best friends!  Every season we find new ways to volunteer for all kinds of activities including spring cleanup, repairs, renovations and work in the kitchen. During family camp we have enjoyed helping with activities such as setting up the café, serving wings and scooping ice cream.
Over the years I have witnessed many changes at the camps but they have always remained true to the primary objectives of winning people of all ages for Christ and encouraging them in their walk. As a board member I continue to work toward ensuring that these objectives remain at the forefront of our mission.
Cal began going to Stayner Camp as a kid when his family was home on furlough from Nigeria. Cal went to Stayner every summer once his family returned from Nigeria in 1974.
Cal and his wife Wanda attended Stayner Camp until about 1984 when they discovered Camp Mishewah.  They still get to Stayner, but Camp Mishewah is where they have had a seasonal site for the past 16 years.
Cal has worked for many years in the computer IT world, and for the past 17 years for OpenText as a Project Manager.  Cal and Wanda are very involved at EastRidge Evangelical Missionary Church in Stouffville (some will remember the song their youth group sang at Pitch and Praise in about 1978: "I have never been to Heaven, but I have been to Stouffville").
Cal enjoys volunteering and supporting the camps in any way he can.  He also enjoys working with the ECM board and our camps and encourages you to get involved!
My name is Christine Kostesky and I am a mom of 3 girls, a wife and a lover of camp!  I grew up with Stayner as my childhood "home" camp for family camp and youth retreats, and went to Mishewah for the first time when I was 12 and instantly fell in love.  My first summer as a camper at Mishewah ignited a love for camp that was undeniable.
I worked as a counsellor and on program staff at Mishewah for a number of years, and have camped with my own family for the past few years.  This past year my husband Brent and myself became "seasonal" campers at Mishewah and we have loved it!  Having the ability to have our children grow up in a safe, spiritually-centred, beautiful place is amazing!  We love that our kids have such a love for camp at such young ages, and know that it will always be their home away from home in the summer months for the rest of their lives!
I have such a love for camp and love to be a part of where the camp is headed.  My family and I are invested in the camps and look forward being a part of their future.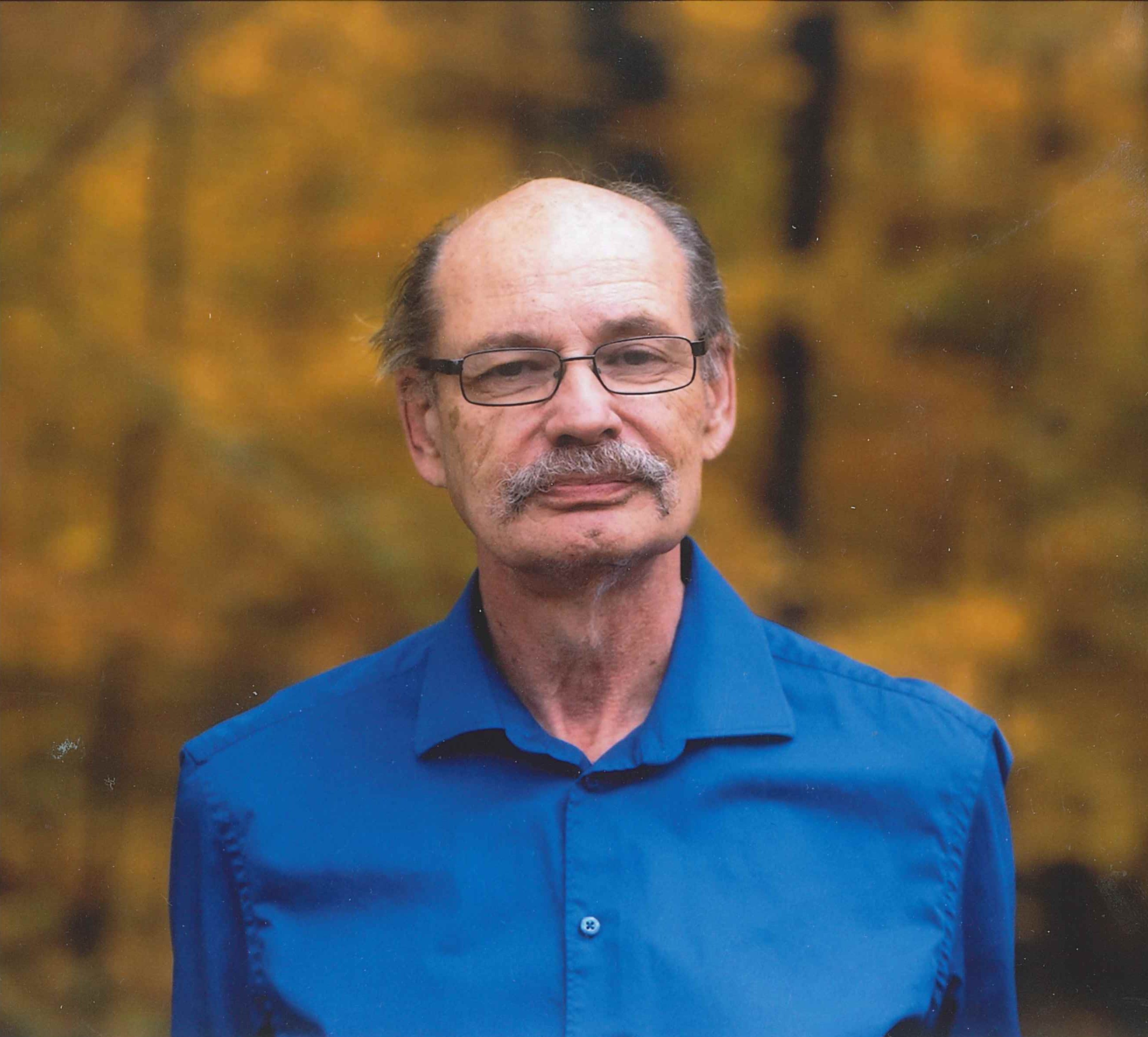 Board Chair
Ralph grew up in the town of Stayner and became a Christian at a young age. He was involved as a child and teenager with the camp activities as well as being an active part of the Stayner United Missionary Church in the 1950's and 60's.
Finding a baby in the backseat of his car softened the Morby's hearts and changed their lives. The incident inspired the family of four to become a foster family to five preschool individuals, which couldn't help but broaden their caring about and concern for society's neglected and vulnerable people as well as all of God's creation.
For the past 50 plus years, Ralph has lived in the Kitchener and Elmira area, but he and his wife Jean (Hallman), and sons Ryan and Jason have stayed involved in camping and enjoyed the activities of Family Camp and Trail of the Pines.  Now Ralph's Grandchildren participate in, and thoroughly enjoy Family Camp as well as the Heroes on the Move program at the Stayner campgrounds.
Recently Ralph joined the Evergreen Christian Ministries Board and has been Chairman for the past two years. He and Jean have a seasonal trailer at the Stayner Campgrounds where they can relax when Ralph has a break from his full- time job at Brubacher Harness and Tack Shop in Wallenstein, ON.  Being involved currently and over the years at Emmanuel Evangelical Missionary Church (Elmira) as well as several years on a community social service board has enriched his life.
Ralph recognises God's greatness in his life as he faithfully and cheerfully serves Him.                                         
Angela has been married to Kevin since 1992 and has gone to Camp Mishewah every year since then!  They have had a seasonal site by beautiful Round Lake for the past 25 years and all of their 8 children have grown up loving Camp Mishewah, and can't imagine a summer without a trip to "Mish."  They all participated in kids camps throughout their childhood and then went on to serve in various capacities as counsellors, program staff, waterfront staff, kitchen staff…many even meeting their spouses there!!
Angela & Kevin live on a farm outside of Kitchener (Shantz Family Farm) and are members of Bethel Evangelical Missionary Church in New Dundee.  Angela has enjoyed serving on the Board of Directors of Evergreen Christian Ministries, representing Camp Mishewah, as well as getting to know Stayner Camp better.
Treasurer
I love camp! I have been attending family camp at Mishewah for 30 years and I attended Scamps & Champs and Jr. Teen weeks of summer camp. My weeks up at Mishewah were always the highlight of my summer.  I love the camping experience.  It has a unique way of building community.  I also attended JR Pitch and Pitch & Praise at Stayner and participated in various retreats held at Stayner.  Recently I have been involved in the finance, website, and IT committees for ECM.  I attended Brock University, and received my Bachelor of Accounting in 2007 and completed the Chartered Accountant requirements in 2009.  I am a CPA CA, and worked in public accounting at Crawford Smith & Swallow CA LLP in St. Catharines for almost 17 years.  I recently joined the team at Bethany Community Church as bookkeeper.  I have extensive experience working with not-for-profit organizations from both an audit and accounting software support perspective and look forward to using my skills to serve the camps.